Dreamboats and miniskirts is the follow-up to hit musical Dreamboats and Petticoats. Written by BAFTA-award winning scriptwriters Laurence Marks and Maurice Gran (Birds of a Feather, Goodnight Sweetheart) Don't worry if you haven't seen the first one, I haven't but still followed the story with ease.
A vibrant show, set in the swinging 60s, a time of a great fashion revolution and when The Beatles proved that in this rock and roll era you didn't need a frontman to succeed.
Perhaps most impressive about the show is the hugely talented ensemble cast who play their own instruments whilst singing and dancing their way through hit after hit woven into the storyline. There are almost 40 upbeat numbers in all, that flow effortlessly and make for one magnificent trip down memory lane.
The story picks up with stars Bobby (Alex Beaumont) and Laura (Elizabeth Carter) following the success of number one record 'Dreamboats and Petticoats' however their popularity is short-lived and consequent numbers are a flop, as is their relationship…or is it? Laura is destined for stardom while Bobby goes back to join his old bandmates, The Conquests, who tour the country in pursuit of a record deal.
Meanwhile Norman (Alistair Hill) and Sue (Laura Darton) have settled down to have a baby and Ray (David Luke) and Donna (Anna Campkin) are determined to make their own relationship work, once Ray finds time for Donna outside of managing the band and being a ladies hairdresser that is!
The plot is a little thin on the ground but this is completely overshadowed by the incredible music that the show has on offer and the unbelievable talent of the young cast who really give it their all on every single number.
There is something so wonderfully innocent about 60s music that has been lost and I really enjoyed the freshness of the sound which is unparalleled today. I was at many times catapulted back to my own youth and reminiscing about my parents listening to this very music and doing the 'shoop shoop' around our living room.
The audience were having an absolute blast and some even started singing along with 'Oh Pretty Woman'. By the end, most were on their feet having a good ol' rock 'n' roll 60s boogie and the cast were congratulated with a rapturous applause and well-deserved standing ovation.
Dreamboats and miniskirts is a toe tapping, hand clapping visit to a bygone era full of nostalgia and a brilliant night of fun!
Dreamboats and Miniskirts is playing at The Bristol Hippodrome until Saturday 1st August and you can buy tickets here at the box office. 
4/5
*We were gifted tickets to watch the show in exchange for an honest review. Thoughts are as always, my own.
.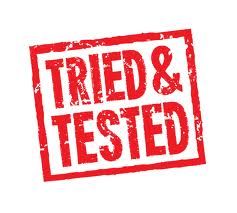 Image credit: Bristol Hippodrome