We have recently made the transition from cot to cotbed. Rose has had proper bedding in her cot for a while now but has a tendency to chuck it-pillow and all, over the side of the cot! When she went into her big girl bed I found the perfect solution to this problem in Gro to Bed from The Gro Store.
The Gro to Bed range comes in a choice of styles for boys or girls or even the more unisex style that we were sent for Rose. The bedding came complete with a fitted sheet and a pillow case that is attached. This innovative product is designed so that the the duvet zips to the bottom sheet. How clever is that! This means your toddler can't kick their bedding off in the middle of the night, or in Rose's case chuck it on the floor. Which helps to eliminate night wakings and that means more Zzzzs for you. It also makes it really hard for them to fall out of bed. So far we haven't heard any thuds, fingers crossed!
We are huge fans of The Gro Store having used many of the swaddle blankets and sleeping bags from the range since Rose was a baby and we couldn't be happier with the new bedding. The design is very practical and fitted our standard sized cotbed perfectly. There is elastic underneath to hold everything in place and once the pillow is slotted into the sewn on pillowcase it doesn't budge. The part which zips the actual duvet into place is about a third of the way down the sheet and so leaves little legs and feet free to move around freely. It's not at all like being in a sleeping bag but rather a secure and comfortable set of bedding.
How would you like to win a Gro to Bed set for your little one? Of course you would! All you need to do is enter on the rafflecopter below, visit The Gro Store website and chose your favourite from the Gro to Bed range and tell me which one you've chosen in the comments. Good luck!
The rules:
If you visit my FaceBook page as part of the entry, you don't have to 'like' it in order to be entered.
Facebook are not associated with this competition in any way.
If the Gro to Bed set you've chosen isn't available you will be offered an alternative.
UK entrants only please.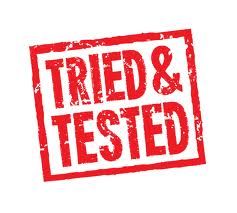 *we were gifted the Gro to Bed bedding from The Gro Store for the purpose of this review. All words and thoughts are as always my own.