Oh I do love a good moisturiser! In fact I have tried many, many different types and brands over the years. I am 34 and in the last year or so I have noticed that my age is starting to show *shudder* I can no longer use my 'lying' age of 28 without getting laughed at, you swines!
I have fine lines around the eyes and my usually oily combination skin has turned dry and can be quite sensitive and uncomfortable.
Cue Q10 revitalising cream from Pharma Nord (see what I did there!?) Aren't moisturisers a wondrous thing? Not only does this particular one contain coenzyme Q10, vitamin E, pycnogenol and ginkgo biloba extract it has spf 15 too. I'm basically set, I have the anti ageing, softening and brightening bits and bobs all in one go, all in one pot. It is rather lovely, very light yet moisturising, rubs in smoothly with no residue or stickiness and pleasant smell. Result!
On to the night cream then, this super duper cream claims to anti age you while you sleep-I don't think that was the exact terminology but you get what I mean. Promoting natural skin repair and suitable for all skin types and ages and best of all NO PARABENS, finally a cream with Q10 that doesn't contain those horrible nasties.
I must say it's an absolute ruddy pleasure to slather this over my face every evening. As with the day cream it is light and absorbs easily so if you are a blue pot Nivea type of girl this one's not for you. I liken it more to Elemis Marine Cream which is just about 4 times as pricey!
I've been using both creams day and night for two weeks and so far have hardly used any product at all due to the fluidity of the texture; a little goes a long way. As my pots are both 50ml each I would estimate they will last a good 4 months.
Happy to recommend these two little gems to you, for the quality of the natural and non irritating ingredients and pleasant user experience. I'm not surprised to hear they fly off the shelves.
You can grab yourself a bargain at Mulitivits.co.uk and get a twin set for £25.90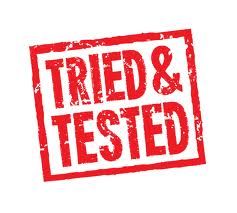 *I was gifted the moisturisers for the purpose of this review however all words and thoughts are as always my own.