At the time of applying to the Mark Warner ambassadorship programme, I may have slightly elaborated on the truth when asked about my skiing experience. Of course, at the time I never imagined that they would choose me to become a Mark Warner Mum and thought nothing more of it. A few weeks after I sent my application I got the most exciting email which actually made me burst into tears on the spot: Mark Warner had chosen me alongside 5 other mums to represent them on a sun and ski holiday!
I couldn't believe it, thrilled is an understatement but it was also time to 'fess up and admit that I haven't ever actually skied before and Justin hadn't set foot on a snowboard for a good 20 years. I needn't have worried, Mark Warner Holidays are brilliant at accommodating novice skiers and you certainly don't need to have been going on a Mark Warner ski holiday for the last 20 years in order to enjoy it. They are geared both toward the inexperienced skier that stands nervously atop a green slope as well as the person that can hurtle down a black run with ease. Anything goes.
As there are two teens and a toddler in our party we settled on the beautiful resort of Val d'Isere in the French Alps. In preparation for our holiday, we had planned to take several lessons at the dry ski slope, life got in the way a bit and the dry slope is a 50-minute drive from where we live so we only managed one two-hour session. To say, Lewis, Holly and I were embarking on this holiday as complete novices is accurate but we did manage to perfect the snowplough in our one and only lesson. In other words: at least we could slow down and stop. However, I made a bit of a show of myself on the button lift being dragged along, legs akimbo and terror-stricken watching the horrified faces of onlookers as Justin managed to pull me up and right me. Oh, the shame!
Packed and ready to jet off to Val d'Isere the week before Christmas I felt a nervousness that I've never experienced before a holiday. It was sheer excitement mixed with trepidation and not really knowing what to expect. What I can tell you, though, is that there was nothing more magical than the prospect of taking my three children away for a white Christmas on their first ever skiing adventure.
When we arrived I was blown away by how beautiful everything is. I've only ever visited the south of France before and had not quite readied myself for how much I'd fall in love with the rugged landscape interspersed with wispy trees and pristinely white snow capped mountains. The twinkling lights throughout the town, the snow sculptures, and the decorated Christmas trees were a true winter wonderland and I felt so grateful to be experiencing what would become cherished memories with my family.
This was the first time Rose had seen snow and she actually tilted her head up to the sky at one point; eyes tightly closed tongue out, catching snowflakes.
The first day there's a lot to take in and we were all really tired from our journey but we couldn't wait to get onto the slopes the following day. Up bright and early and donning our brand new snow gear walking like an army of robocops (that funny walk you do in ski boots) heel toe, heel toe clip-clopping our boots and the swish-swish of waterproof snow trousers as we went through the town to the ski school meeting point. Completely looking 'the part' even if we had only just perfected the snowplough.
Lewis, Holly and I were there to ski so waved goodbye to Justin armed with his snowboard and off he went to join a group of four lads ready to 'shred it up' (I'm sure that's right) By the end of the first day of lessons it was obvious to see that Lewis was a natural skier, picking up parallel skiing and learning to turn with an ease that seems to be second nature to some children. There were four-year-olds flying down the mountain beside me as I tentatively snowploughed down in my 'safe zone'. Even though I was slow and cautious, I loved every single moment and I truly had one of those pinch yourself moments where you can't quite believe what is happening. That you really are at the top of a mountain having a wonderful adventure, I felt elated skiing with my children, learning a skill, bursting with pride as I watched how brilliant they were.
Equally impressed by Justin who had picked up several tricks on the board and by the end of the week the instructor took his group off-piste! Not bad for a beginner by anyone's standards. He had the absolute time of his life and although he has travelled around the world chasing adventure, he told me that he'd never had a better experience than our holiday to Val d'Isere.
It was at the end of the first day that I said to Justin "I get it, I totally understand how people forgo a summer holiday for this" and unless you've been and experienced it, put on the skis and the helmet, done something that scares you but is completely exhilarating all at once, you won't know. If you're reading this and you're wondering if a ski holiday is for you, perhaps you're a bit older and you've never skied before and you don't get what all the fuss is about. I urge you to try it, there's just something so incredible that I can't quite put my finger on but if you've been there and done it, then you'll understand.
We have well and truly caught the winter holiday bug and can't wait to go again. I've no doubt we'll visit again before the season is out.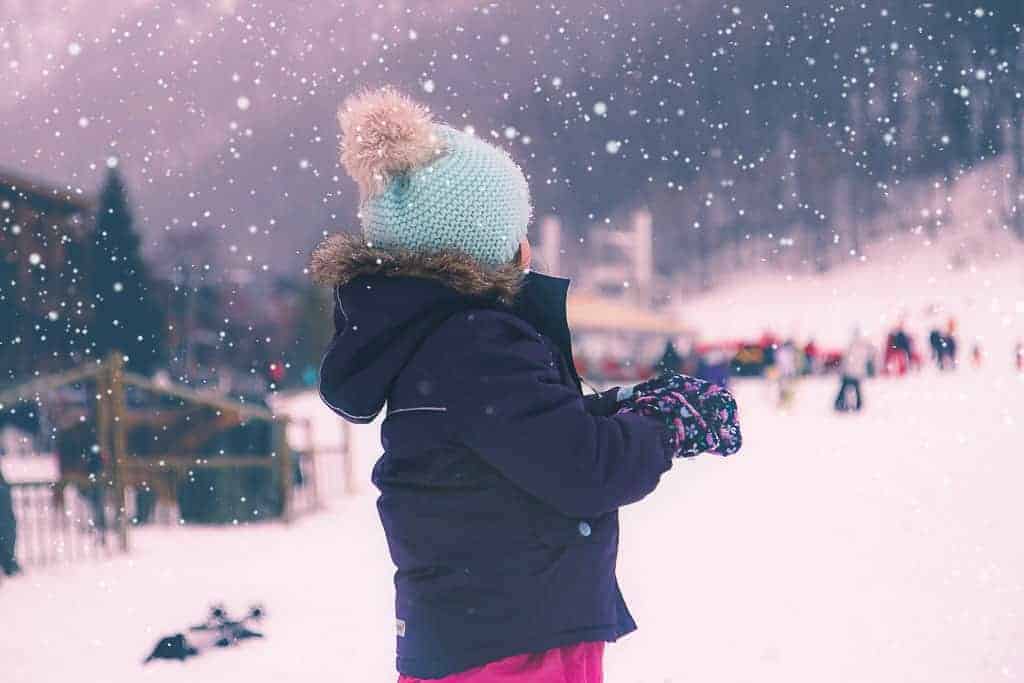 Having been away on a wonderful summer holiday with Mark Warner I wasn't sure that skiing could top that, but it did and more than that I've found a hobby that Justin and I can continue to enjoy for years to come. In an ideal world we would do one sun and one ski holiday a year but if I absolutely had to choose one over the other: I'd be packing snow boots not flip flops.
You can read all you need to know about Mark Warner Chalet Hotel Le Val d'Isere here and watch a video of our highlights by pressing play on the image at the top of this post. I've also written separately about the lessons we had with Evo2 ski school, which I'll publish next week.
I'm so grateful to Mark Warner for choosing me to be an ambassador for them. The five of us spending this time together has been so special and something none of us will ever forget.
*We were guests of Mark Warner at Chalet Hotel Le Val d'Isere for the purpose of this review. All thoughts, words, and opinion my own.