Today marks the 1st of December, the countdown is well and truly ON. It's the time when I start to go through my list of gifts I need to organise before the big day - actually I prefer to get all the gift buying and wrapping sorted around about now so that I can concentrate on what I do best: food!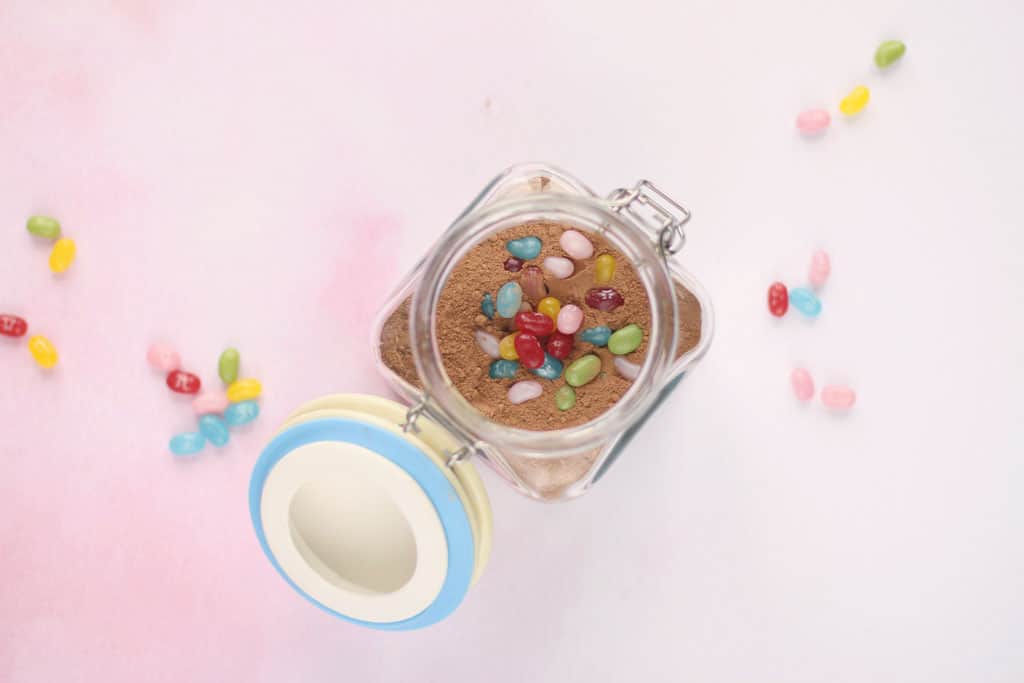 I love presenting homemade gifts and so I wanted to share with you my Brownie in a jar. The concept of popping ingredients into a jar isn't new but it's the type of gift that you can really make your own by adding a little twist. I've jazzed my Brownie in a jar up a bit by adding a handful of Mixed Emotions Jelly Belly jelly beans to decorate the brownies with once cooked. This new collection plays on connecting feelings and flavours and uses fun emojis as the logo. Each emoji face represents one of five feelings:
Happy tastes like refreshing lemon
Playful teases with a sour apple flavour
Angry is hot cinnamon
Sad envelops you in berry blue
Love is a warming bubble gum
I think the lemon is my favourite but I'll let you be the judge. Putting the Jelly Belly jelly beans into a brownie mix certainly creates a delicious mix of emotions!
Ingredients Brownie in a jar
(Enough to fill two 700ml storage jars)
200g plain flour
150g soft light brown sugar
150g milk chocolate chips
150g caster sugar
100g cocoa powder
200g  Mixed Emotion Jelly Belly jelly beans (to decorate the cooked brownies)
2x 700ml storage jars
Carefully layer all the ingredients in the jar in the order listed above
Write the following instructions on a gift tag: 'To make the perfect batch of sweet brownies all you need to do is remove the Jelly Belly jelly beans  from the top of the jar (save them to decorate your brownies with later!) mix the rest of the contents of this jar with 150g melted butter and 3 eggs. Bake at 180ºC/Gas 4 for 12 minutes until baked but still squidgy. Decorate with Jelly Belly jelly beans' 
It only takes a few minutes to assemble these jars but I'm sure whoever receives them will appreciate the effort you've gone to and once the brownie mix has been made they will have a nice jar leftover that they can continue to use. The gift that keeps on giving!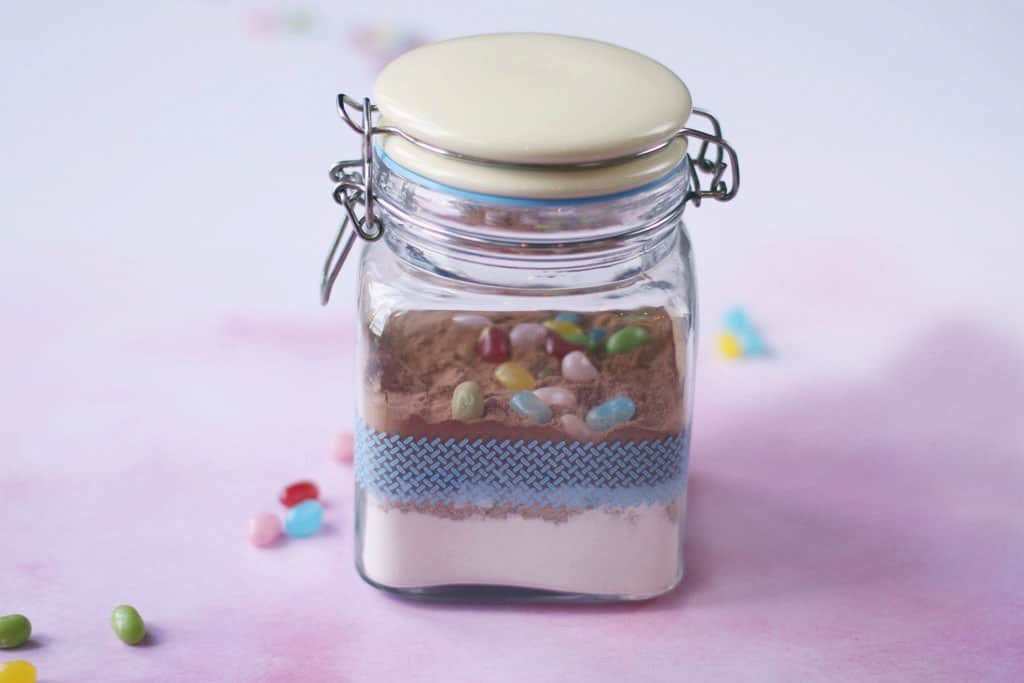 *This is a commissioned post