Joules have introduced a brand new activity pack featuring 25 fun outdoor activities. Ditch screen time and instead get outside, build a den, spend the day at the park or grow a sunflower. There's so much exploring to do. Read on to find out how you could win a £200 Joules gift card. So, let's explore...
Happy Easter holidays! I was so relieved to finally feel some sunshine the last couple of days. It's been wonderful to get outdoors so the kids can burn off some energy. I've written before about the importance of free play so when Joules told me about their new Let's Explore activity pack with 25 ideas for outdoor fun I couldn't wait to tick a few activities off the list.
We headed off to Brandon Hill for a picnic, a bug hunt and then the girls sat making daisy chains. We were there for hours and picnic food aside, it was a totally free day out and much better than spending the day indoors.
Brandon Hill is one of our favourite places to while away an afternoon. It's home to a 105-foot tower built in 1897 to commemorate John Cabot and is the oldest park in Bristol with incredible views that stretch all over Bristol. There's a children's play area, beautiful winding paths and a nature reserve - plenty of scope for exploring.
The children love Brandon Hill and so does Angus the dog who happily helped Rose detect bugs!
We walked down to Park Street to grab a picnic from Pinkmans (they make the best sourdough doughnuts I've ever tasted!) It was so nice to sit on the grass with a picnic, hard to believe that a couple of weeks ago we were sledging in almost exactly the same spot.
Despite the snow, the flowers are beginning to bloom and we managed to find a patch of daisies perfect for daisy chains. It was sweet watching Holly show Rose how to thread the delicate flowers together.
Rose was delighted with her flower crown.
Rose is wearing the Loralie Lily Pond Long Sleeved dress - isn't it just stunning? She actually did an audible gasp when she tried it on. Rose loves anything that has 'twirl potential' she's a real girly girl and will always opt for a dress instead of a top and trousers. This can sometimes be impracticable but not so with the Joules dress, it's made from a super soft and stretchy material which makes it really easy to wear. The leggings are her favourites because what 4-year-old wouldn't want cute little mice on their knees? The leggings are last season but I've just looked on the website and found a really cute pair with strawberries on the knees.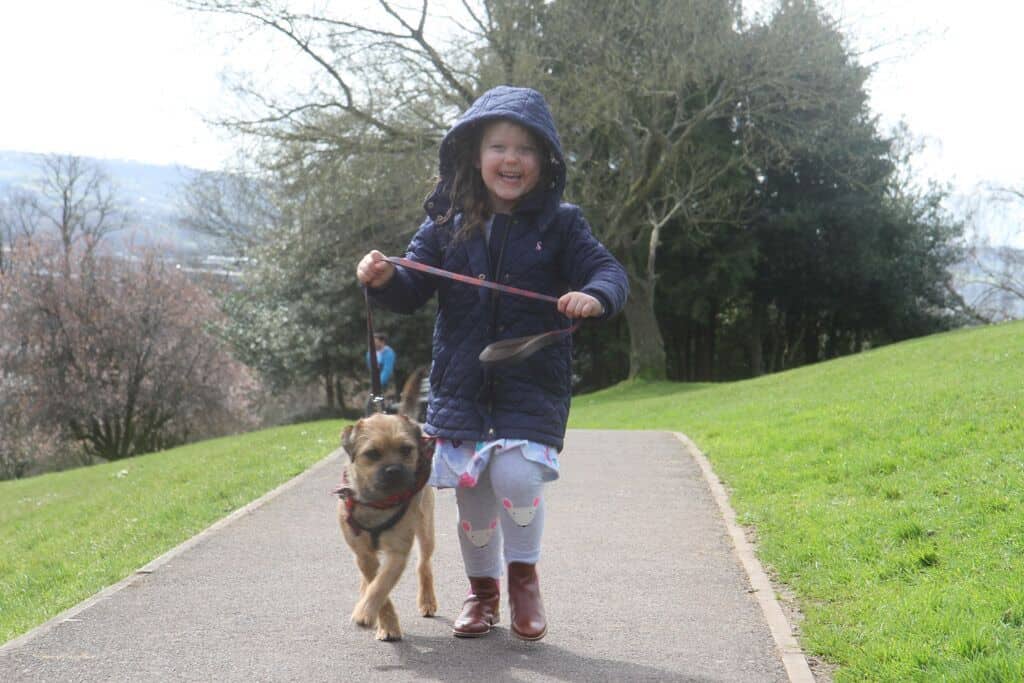 Rose's jacket is the Marcotte French Navy QuiltedJacket. I LOVE the Joules quilted jackets, they are so stylish. The patterned lining in the hood really finishes it off beautifully and it's comfortable enough for Rose to run around in without feeling restricted.
Can we talk about the boots though? Oh my goodness, they are just so cute. I am loving that we can twin together in our Joules boots!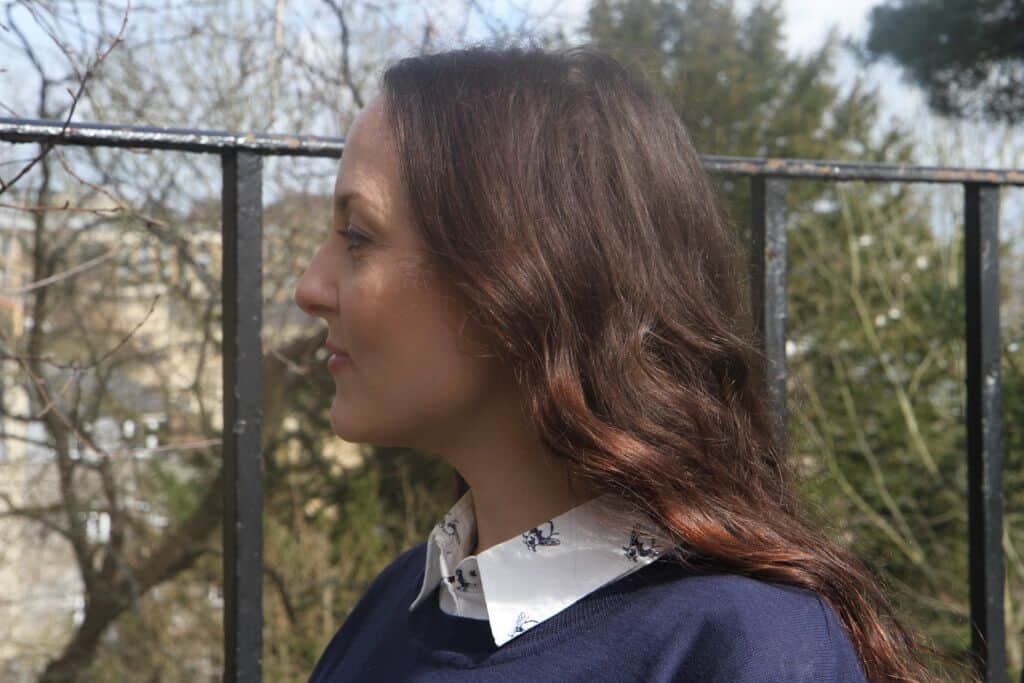 I'm wearing the Lucie Print Classic Shirt with my new favourite easy to wear Sally Crew Neck Jumper. I paired this with a pair of black skinny jeans. The Joules jeans are the comfiest I've ever found. Pictured are the Monroe black, they are an amazing fit, go with everything and a total wardrobe staple.
My Westbourne Rose gold Chelsea boots are one of four pairs of Joules boots I own. I'm totally obsessed with them. Joules make the best boots ever and I wear them every day (no exaggeration).
My jacket is also Joules (last season) I told you I was a massive fan, didn't I!
We had a wonderful day exploring and can't wait to tick off more fun activities from the activity pack.
Do your kids love the outdoors as much as mine do? You could win a £200 Joules gift card by sharing a pic of your little one having fun with the Let's Explore activities.
To enter:
Take a snap of yourself and your little one (or little ones!) having fun doing one of the Let's Explore activities.
Upload and share your photo by using #JoulesLetsExplore on Twitter or Instagram or upload your photo directly to the Joules site.
Good luck!
*This is a collaborative post with Joules