How many times have you bought your child a gift that came in a cardboard box only to find that actually, your child was far more interested in making a game out of the box than playing with the gift in the way it was intended?
It's happened in your house, am I right?
I think this speaks volumes and tells us that children are very good at devising ways to entertain themselves - with something as simple as a cardboard box - and without the constraints of structured play or technology. That box then turns into a pirate ship, a space rocket or in Rose's case Dorothy's house from the Wizard of Oz that had landed on top of her in the middle of a cyclone.
Just by choosing to put on her red shoes and turning a box upside down on her head Rose was transported to an imaginary world where anything is possible. She's in charge of the narrative she's able to rehearse scenes that she's observed thus creating new exciting experiences.
And if she gets up and walks into a wall because there's a box on her head? Well, that's cause and effect; another essential skill that just can't be taught!
Make-believe is such an important part of Free Play because it enables children to build on critical skills. In fact, every area of development: physical, cognitive, communication and social/emotional skills can be enhanced through engaging in Free Play.
It's never just a cardboard box...
What is Free Play?
Play England defines Free Play as
"…children choosing what they want to do, how they want to do it and when they want to stop and try something else. Free Play has no external goals set by adults and has no adult imposed curriculum. Although adults usually provide the space and resources for Free Play and might be involved, the child takes the lead and the adults respond to cues from the child."
In a nutshell, you need never dread the words: "mummy, I'm bored" again because boredom is not only good for children, it's vital.
Petits Filous wants to ensure Free Play doesn't become a thing of the past. Dedicated to child development in the UK for the last 30 years, they have launched a campaign to champion Free Play and the benefits of it by encouraging parents to embrace it as part of their child's day. I'm really excited to be involved in this campaign because I am a big believer in the importance of Free Play and I have seen the benefits of it first hand.
Take last Christmas for example, we decided not to buy Rose toys. We realised she doesn't really play with her toys very often but we'd continued to fill her life with things that she didn't really need or want. I'm not saying all toys should be banned, of course not, but the ones where there are so many plastic components, the toys that don't really serve a purpose and end up with pieces lost or broken are just a waste of time and money.
Instead, Rose got a box stuffed to the brim with dressing up outfits, hats, shoes, glasses, fairy wings, superhero capes and masks. Plus an astronaut costume, naturally.
So on Christmas morning instead of opening one plastic toy after another Rose opened up a box full of endless opportunities to Free Play and she was delighted. As were we, plus pretty relieved that she didn't ask where all the toys were.
We've established we don't need to worry about hearing "I'm bored" but what about those other two dreaded words?
"I'm hungry"
You don't need to worry about that either because Petits Filous make handy little pots of fromage frais to enjoy at home and also Petits Filous pouches for when you're out and about. Petits Filous are fortified with vitamin D for healthy bones* helping children to play free.
We love the little pots because they're the perfect size for Rose to manage on her own, great for small hands and appetites. The pouches make eating away from home so easy because they can be left out of the fridge for 5 hours. Oh, and you don't need a spoon, so winning!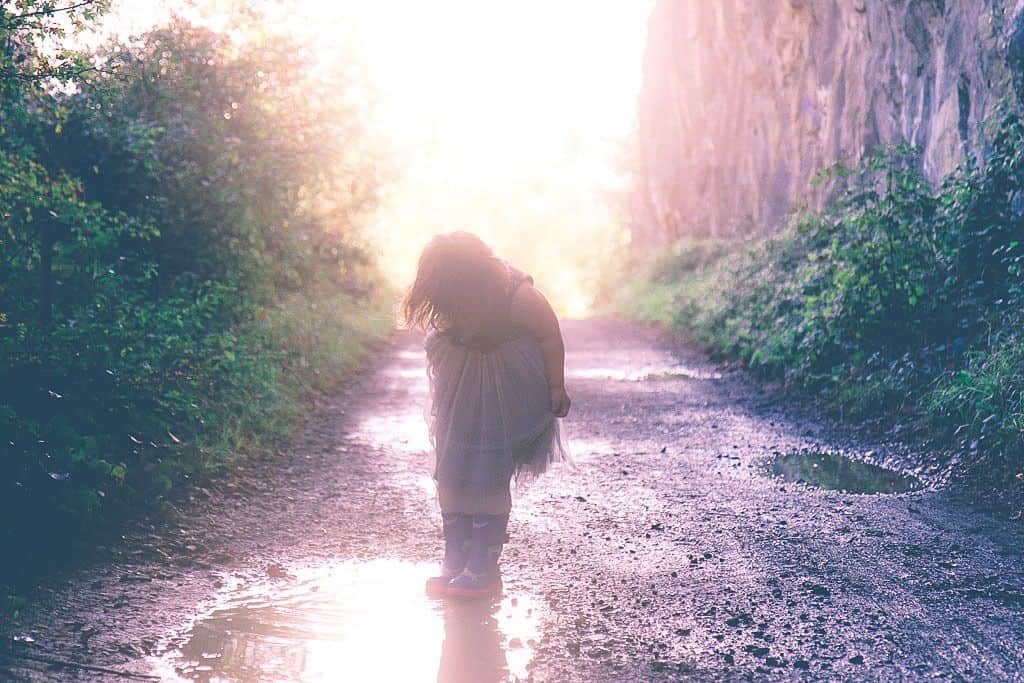 Over the next couple of weeks, I'm going to be working with Anita Cleare, parenting expert and co-founder of The Positive Parenting Project. I'll be taking part in the Let Them Be Bored challenge and Anita is going to help me by giving advice about Free Play and ways that we can implement it further into our everyday lives.
Follow along with me and check back in a couple of weeks to find out how we've been getting on.
Do you encourage your children to Free Play? I'd love to hear about it in the comments.
Disclosure: I'm working with Petits Filous and Britmums promoting the #PetitsFilousPlayFree campaign about the importance of Free Play.
*EU authorised claim 'Calcium and vitamin D are needed for normal growth and development of bone in children'