This post is sponsored by Snapfish.
I remember the days when calendars were nothing more than a simple black typeface with the month at the top of each page and the dates. That was it, how boring! As I grew up you might have been able to buy one with a cute dog or cat picture but there was nothing like the variety and choice that we have now.
Choosing a calendar and sitting and filling it in is one of my favourite jobs in December. Not only does it give me a great sense of feeling organised but it also reminds me that there is a new year on the horizon and with that another 365 chances of fun-filled days with family, birthdays, theatre trips, concerts, and best of all: holidays! I did enjoy blocking that week off in June for some well-earned sunshine and cocktails on the beach...
In the last few years it has become possible to have bright, cheerful and colourful calendars and if you spend a bit of time you can even personalise them with your own images. Snapfish are in my opinion, the leaders in the photo printing market and I have been a customer of Snapfish since I worked with them on a Snapfish photo print on canvass review. I know the print quality is exceptional and that's the reason I wouldn't make my calendars with anyone else. This year, Snapfish asked me to share my L Wall calendar here on the blog. I had so much fun making it and I'm going to take you through the process and show you some images of how my calendar turned out.
Read on for an exclusive code for your Snapfish Photo Calendar with a HUGE 40% discount!
I have time in short supply, luckily Snapfish has made it super quick and easy to put a photo calendar together. The online software is quick and responsive and walks you through each step so you really can't go wrong. You can choose to upload images directly from social media sites such as Instagram or Facebook, however, I like to make a folder on my desktop of my highest quality images and upload directly from there.
As you can see above, I have all my images ready to drag and drop onto the calendar. I went through each style of calendar (there are LOADS to choose from) and decided which layout and background I liked best. I then dragged each image across and personalised my calendar further by overlaying text and embellishments, as you can see below.
Whatsmore, you can even choose the calendar's starting month, so if you don't get around to it just yet - no problem. The calendars come in loads of sizes too, I went for the 11 x 17" as the wall where it will hand is quite narrow but there are extra large calendars available up to 14 x 22". There are also space-saving desk calendars available if that's your preference.
There are a lot of different ways to personalise your calendar and it can be as simple or as detailed as you make it; the possibilities are endless. The calendar I made was for our family calendar that will hang in my newly decorated office but every year I like to make a calendar especially for the children's grandparents too.
One of my favourite things about being able to personalise the Snapfish L Wall Calendar is that Snapfish gives the option to click on any date in the year and customise it by adding a photo and/or text. I chose to stick with birthdays but you could put anything you like; school term times, your next holiday, it's entirely up to you.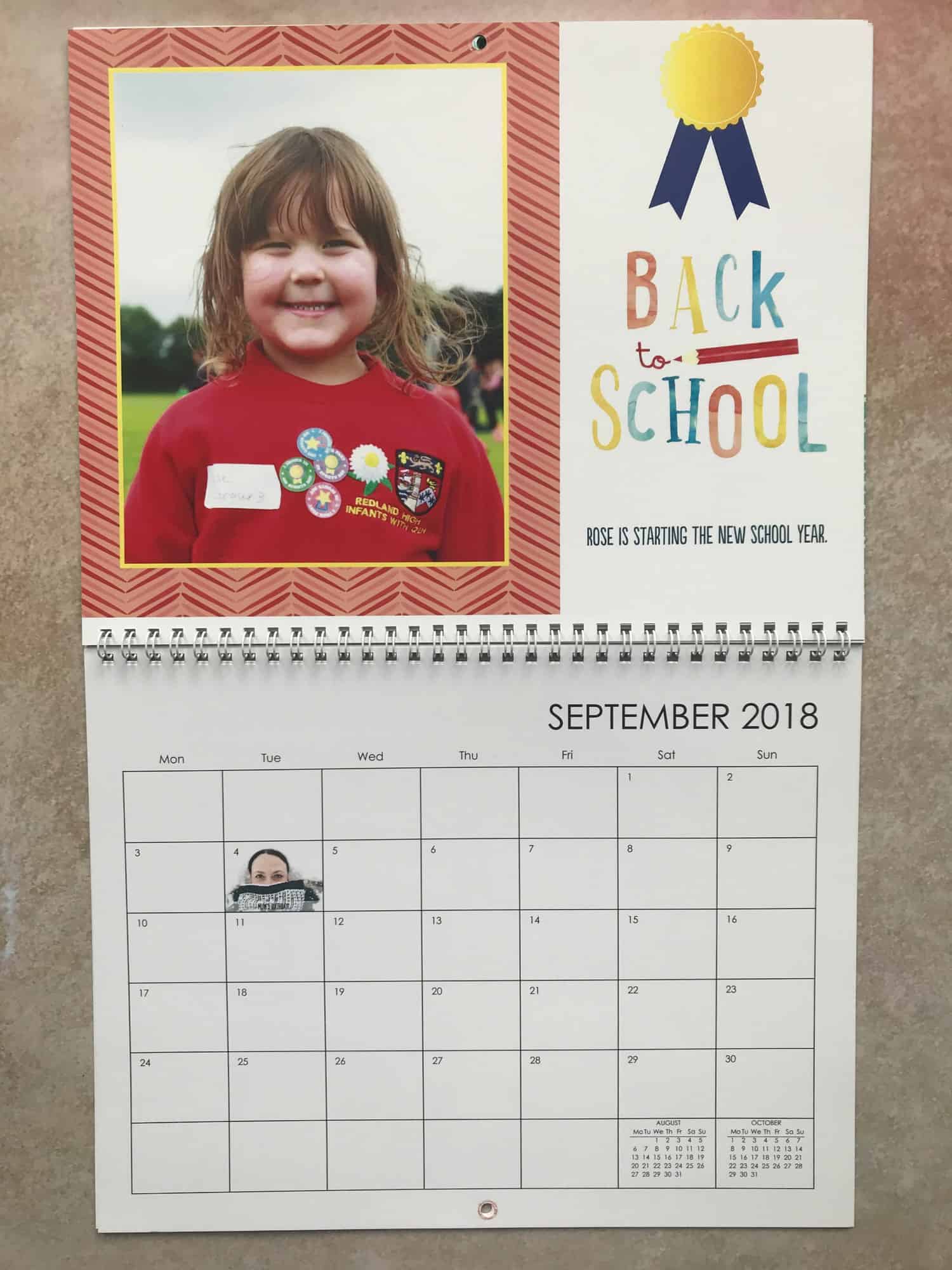 As I mentioned earlier, you can trust the print quality from Snapfish to be exceptional. If your images aren't high res (and most of them will be if you're taking them directly from your camera or phone) Snapfish will warn you the quality might not look its best when printed, the great thing is you will be given the option to swap it easily. This ensures you will get the best print quality possible with no nasty surprises when your calendar arrives.
Delivery from Snapfish is unbelievably speedy, my calendar arrived within a couple of days and was really well packaged to protect it in transit. It was so lovely opening it up and turning the pages to see our precious memories and significant dates. Here's a sneak peek of my new office and the calendar which has been put away for now but come January will take pride of place on the wall above my desk.
Snapfish are also hugely competitive on price and with the best online software for making your calendars you really can't go wrong. Use code AMY40 to get your 40% discount today. There's plenty of time to get one (or more!) made ready for the new year and these calendars would make a perfect and thoughtful Christmas gift.
Pin for later
*This is a commissioned post, however, it reflects my honest opinion and I am happy to recommend Snapfish to you.